Home
New Arrival / Latest News
Outlet Re-Opening
Havana Club @ Le Meridien has reopen after extensive renovation has done to the hotel. The outlet operation starts from 2:00pm till 12:00am for 7 days a week. Come & a pay us a visit with the new ambiance.
---
Maybank Malaysian Open 2013
Like every year turns out to be, we are partnering with Maybank as a co-sponsorship bringing you the Maybank Malaysian Open 2013. The 4 days event will be held starting from March 21st till 24th 2013 at Kuala Lumpur Golf & Country Club (KLGCC). This year will feature the World's #2, Luke Donald.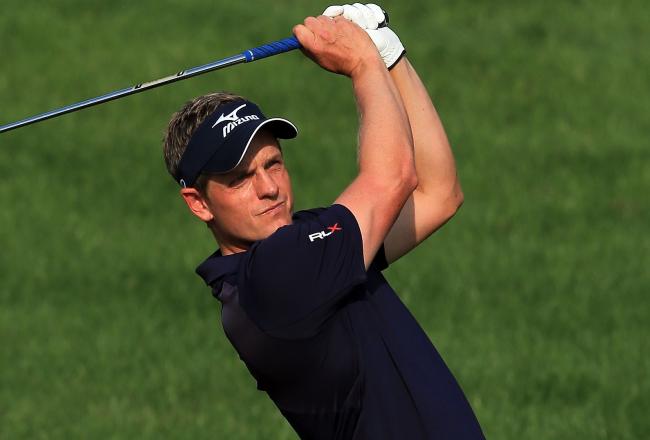 One of the most prestigious golf events in the country and a leading National Open in the region, the Maybank Malaysian Open 2013 is co-sanctioned by Asian Tour and European Tour.
Season tickets for the Malaysian Open were priced at RM40. Daily tickets are priced at RM10 for the first two days and RM20 for the third and fourth rounds. Senior citizens will enjoy a 50% discount. Havana Club has been sponsorship partners with this prestige event since past years.
The tournament organisers have upped the ante with a prize purse of US$2.75mil (RM8.3mil) this year, an increase of US$250,000 from last year's event.
Current world No.2, Luke Donald, will be taking part in the tournament, where the Hertfordshire, England, native will make his debut.
The 35-year-old is determined to regain the world crown this year from Rory McIlroy, one of his team-mates in Europe's thrilling success at the 2012 Ryder Cup.
Donald, who won the Money Lists on both sides of the Atlantic in 2011, has accrued a total of seven European Tour titles, including back-to-back success in the tour's flagship event, the BMW PGA Championship.
Megat Zaharuddin said Donald's participation was another boost for the Maybank Malaysian Open.
"Donald's presence, like many other top players we have had in the past, will not only draw the crowd but also strengthen Malaysia's standing on the global golfing map.
"Given the growing interest and spectator numbers at the Maybank Malaysian Open, we intend to continue inspiring local fans and golfers with the opportunity to see the world's best on our greens," he said.
The tournament was the first national open in Asia to be co-sanctioned by both the European and Asian Tours in 1999.
GlobalOne chief executive officer John Eu said Donald's participation was just the first of a series of exciting revelations leading up to the tournament.
Malaysian Golf Association (MGA) vice-president Datuk Mohd Zain Yusuf said the event had always been a platform for Malaysian golfers to elevate their performance and propel their careers in the international arena.
"Gavin Kyle Green is one such upcoming young golfer and many of our Malaysian players have benefited tremendously from the exposure and opportunity to play in an international event, alongside professionals from around the world," he said.
Asian Tour chief executive officer Mike Kerr said, "Every year, Asian Tour stars look forward to competing in the Maybank Malaysian Open which is a world-renowned championship.
"Our members have always been successful in this prestigious meet with the likes of Arjun Atwal, Anthony Kang, Thongchai Jaidee and Noh Seung-yul winning the championship in recent years.
"We are pleased to work closely with the MGA, the European Tour and GlobalOne to promote golf at the highest level in," he said.
EurAsia Golf senior director Charlie Tingey said since they began co-sanctioning the event in 1999, the stature of the Maybank Malaysian Open has grown year-on-year.
He thanked the Asian Tour and the MGA for all their efforts, as well as title sponsor Maybank and promoter GlobalOne.
KLGCC general manager Steven Thielke said this would be the fourth year the club was the official venue for the Maybank Malaysian Open.
---
The 16 Days Sale
The most anticipated weeks demand by customers is back starting 25th January till 9th February 2013. The Sale, which will held for 16 days offers discount for 30% on cigars*, 40% on accessories* & 50% on humidors* (all item marked * are based on selected only & while stock lasts). Happy stocking up those cigars.
---
Havana Club @ Duta Vista is closed for renovation
Please be inform that starting now onward our outlet at Duta Vista is closed for renovation until further notice. We would like to apologize for any inconvenience caused.
---
6 new cigars selection arrived
Head on to Cigars: Latest Arrival
---
H.Upmann Half Corona & Partagas Serie E No.2
For more info
www.havana-club.com.my/?q=node/3
---
Havana Club @ Le Meridien
Havana Club @ Le Meridien will cease operation from 28th July 2012 due to the Hotel is undergoing the renovation of their Main Lobby with effect from 1st August 2012. Will give you update in the coming future.
---
The Royale Chulan, K,L
Open starting on 2nd July 2012, Havana Corner.
---
Impiana Hotel Ipoh, Perak is now open
Starting June 6th, you can get Havana Club cigars at Impiana Hotel Ipoh, Perak.
---
Impiana KLCC Hotel, K.L is now open
Havana Club @ Impiana KLCC Hotel is now open for business starting 1.00 pm till 11.00 pm.
Havana Corner offers convenience and easy access to our members all around Malaysia. The joint venture with our partners' is for our members to enjoy the benefit and privileges of our cigar. All Havana Corner has wide selection of cigar and accessories fit for all connoisseurs. With our strong branding, our policy "Guaranteed Genuine" is known for the determination of pure and real cigar. There will be a small corner for members to smoke in Havana Corner and will be serving either by ours or fully trained staff respectively.
---
Siglo Table Torch Lighter

---
La Gloria Cubana Inmensos
Habanos s.a. is pleased to present the latest novelty exclusively aimed at Las Casa del Habano stores worldwide: La Gloria Cubana Inmensos.
La Gloria Cubana is a little known jewel amongst Habano brands. Nevertheless it enjoys a long history. Founded in 1885, its name alone clearly defines its origin. For over a century it has attracted a small but loyal following amongst the most knowledgeable smokers. The brand is characterized by its elegant presentation, especially in the Medaille d'Or Series
All the cigars are 'totalmente a mano, tripa larga' – totally hand made, long filler cigars. The blend, made from tobaccos grown in the Vuelta Abajo region, is classified as medium and offers well-balanced nuances of taste and aroma.
Now, the introduction of the exclusive and highly appreciated vitola Sublimes offers the possibility to taste the characteristic flavor of the brand.
Only 5.000 boxes have been made exclusively aimed at Las Casas del Habano franchise stores.
Inmensos by La Gloria Cubana will be available in the coming weeks at la Casa del Habano franchise stores worldwide.
Brand : La Gloria Cubana
Factory Name: Sublimes
Commercial Name: Inmensos
Dimensions: girth 54 x 164 mm long
Presentation: Special varnished box of 10 units